Monitoring and Notifying Devices
You may submit your request for proposal here.
Devices of the Poseidon series are used for monitoring and alarming in the fully automatic mode. Their features include – monitoring of temperature and humidity, and receiving volt-free signals transmitted by other devices.
Submit your Inquiry
The monitoring device will send a notification by e-mail, sms or SNMP trap into a network operating system whenever the environmental parameters are exceeded.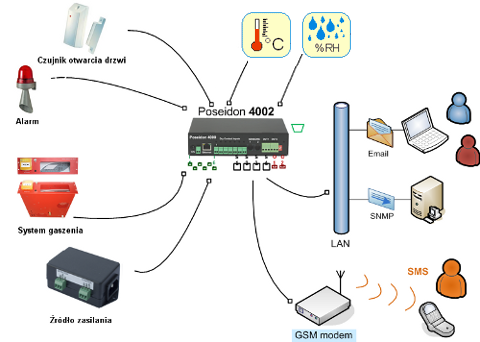 Depending on the version, the devices may be connected from few up to several detectors of temperature, humidity, flooding and volt-free signals receivers.